FAQ about studybox tuition
What parents say about us
My daughter Alice needed extra help before her GCSE exam so she attended the centre in Sutton. Convenient location, very friendly staff and always happy to give feedback after the lessons.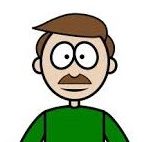 The tutoring for Millie has been brilliant. She has always been very shy and afraid to ask for help. We have noticed a big change in her attitude towards school and homework since attending StudyBox.
We visited other tuition centres trying to prepare my son for the 11 plus exam. We chose StudyBox in Wallington because they were just so honest about what my son needed in order to pass.