How to make a timetable for schoolwork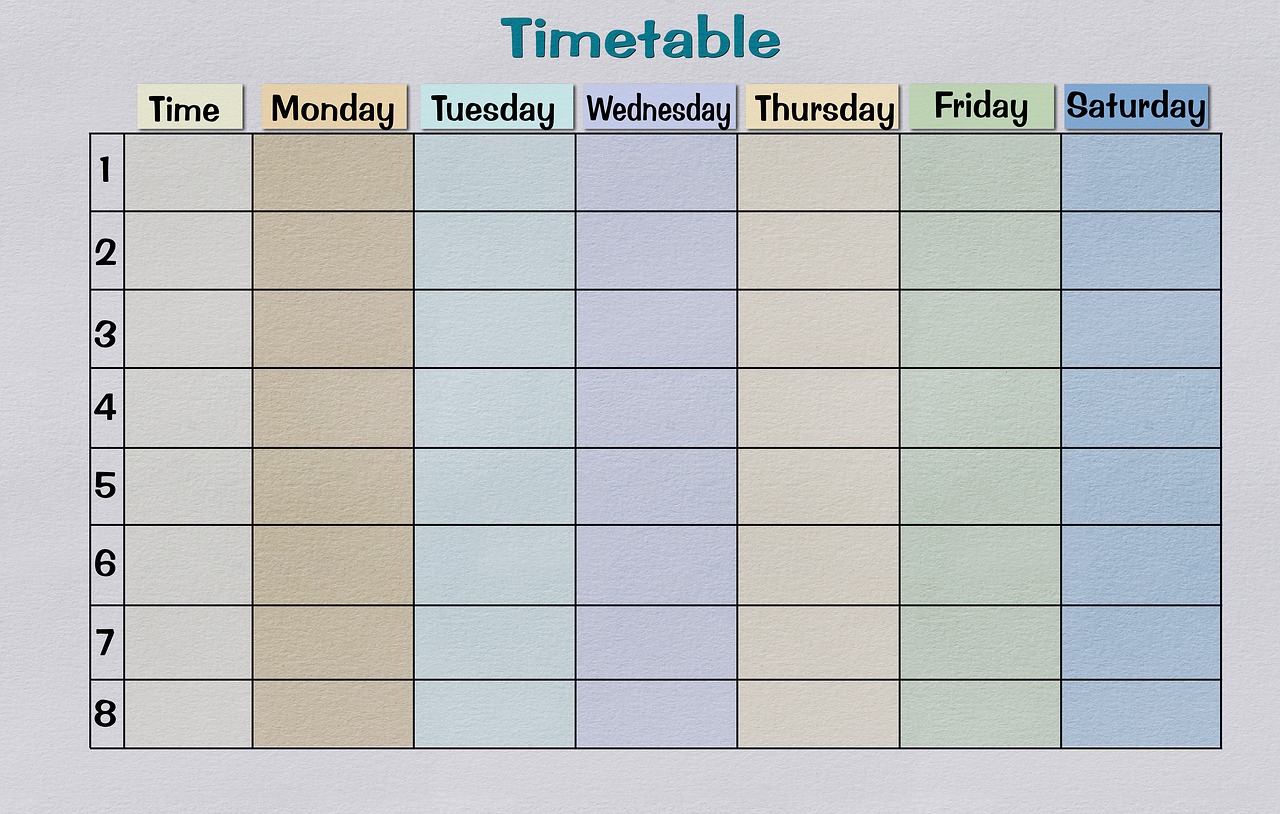 The most effective learners have a routine and stick to it. This involves creating a plan and scheduling everything according to it.
For children, it is especially important to get into a routine in order to get schoolwork done and improve time management.
Creating a timetable is an effective way to keep on top of tasks and schoolwork.
Here is how to make a timetable for schoolwork:
Create a timetable according to your child's learning style:
Knowing how your child works best will help them to learn more productively.
For example, visual learners work best by being able to see information. A timetable can be enhanced with images and colours to make it visually appealing. It can be colour coded, the same subjects can be in one colour, for example all maths schoolwork can be blue.
A physical learner can write out their timetable every week. This will help your child to be aware of what they need to complete.
Set realistic goals  
If the tasks that are being set are realistic, they will be more achievable. More progress will be made if the workload isn't overwhelming for your child.
Start by identifying what needs to be completed. You can do this by going through homework, revision and other tasks, and making a list.
Creating a timetable
Choose your child's preferred timetable layout.
It could be a list:
Monday:
Tuesday:
Wednesday:
Thursday:
Friday:
Or a timetable: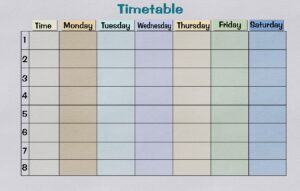 Then delegate different slots per subject or task.
Choose the amount of time spent per task. The subjects that your child finds more challenging could have a larger time slot than the easier ones.
Remember to be realistic with the amount of time your child spends on their work. And set aside time for resting and relaxing, too